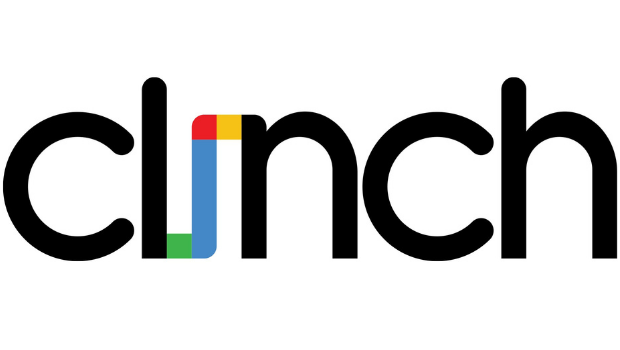 Great Place To Work® and Fortune have selected Clinch, the leader in dynamic ad serving and personalisation and creator of Flight Control, the omnichannel campaign activation platform, for the 2023 Fortune Best Workplaces in Advertising & Marketing™ List. This is Clinch's second consecutive time being named to this prestigious list, this year coming in 33rd place. 
The Best Workplaces in Advertising & Marketing list is based on an analysis of survey responses from over 10,000 employees from Great Place To Work Certified™ companies in the advertising and marketing industry.
Clinch specialises in helping agencies and Fortune 500 companies deliver hyper-personalised creative experiences across all channels (programmatic, CTV, social media, in-app, native, digital out-of-home, and audio). Its SaaS platform, Flight Control, automates workflows and eliminates complexity in campaign setup and management, allowing advertisers to be more efficient and profitable.
"Being named a great place to work is a testament to the incredible culture we've established here at Clinch – one where every voice is an equal source of inspiration," said Oz Etzioni, CEO of Clinch. "Our diverse global talent consists of the best in the industry, driving innovations for our clients including Hyundai, Anheuser-Busch InBev, and Nespresso, and leading the industry to a brighter, more efficient future."
The Best Workplaces in Advertising & Marketing list is highly competitive. Great Place To Work, the global authority on workplace culture, determines its lists using its proprietary For All™ Methodology to evaluate and certify thousands of organisations in America's largest ongoing annual workforce study, based on over 1.3 million survey responses and data from companies representing more than 7.5 million employees this year alone. 
Survey responses reflect a comprehensive picture of the workplace experience. Honorees were selected based on their ability to offer positive outcomes for employees regardless of job role, race, gender, sexual orientation, work status or other demographic identifier. 
"Congratulations to the Best Workplaces in Advertising & Marketing," says Michael C. Bush, CEO of Great Place To Work. "These companies know that it isn't the industry — but the company — that determines the employee experience. By putting people first, they are reaping the rewards: higher levels of performance, innovation, and customer experience."
"Fortune congratulates the Best Workplaces in Advertising & Marketing," says Fortune editor-in-chief Alyson Shontell. "Creating a vibrant workplace culture that draws the best talent in advertising and marketing is vital for the success of the leaders in this highly competitive industry. It is also what's needed to ignite innovation and deliver best-in-class performance."
In 2022, Clinch was named one of the Best Workplaces in Advertising & Marketing™ Best Workplaces in New York™ by Great Place to Work® and Fortune magazine. Clinch was also awarded a Bronze Stevie® Award in the Employer of the Year in the Advertising, Marketing, & Public Relations category.
link